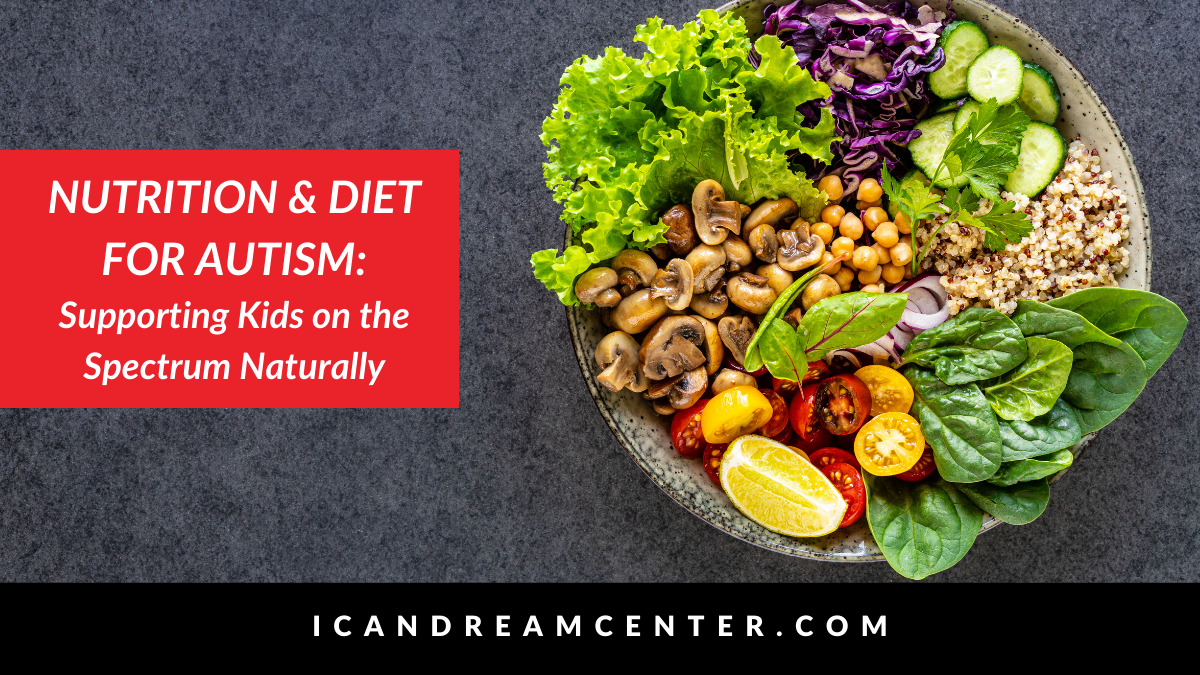 Nutrition & Diet for Autism – Supporting Kids on the Spectrum Naturally
Like any parent, you want your child to be as healthy as possible. Unfortunately, picky eaters often shy away from healthy foods and gravitate more toward foods with less nutritional value. Like many conditions, autism has many facets; when it comes to diet, many individuals with autism experience food aversions and sensitivities.
Enriching Foods for Individuals on the Autism Spectrum
While there is no "best autism diet," there are certainly foods that can help improve your child's autism symptoms and overall health. The best food for children with autism are fatty fish, eggs, grass-fed beef, sustainably raised animal proteins, shellfish, beans, nuts, and seeds.
Omega 3s Fight Inflammation in the Body
Research has found that fatty fish such as salmon and free-range eggs share the healthy omega 3 acid. Foods that contain omega 3s help fight inflammation in the body. Low consumption of omega 3 fatty acids has been linked to autism, dyslexia, ADHD, depression, anxiety, and dyspraxia. It is recommended to have free-range eggs and/or fatty fish 3 times per week. Grass fed beef also contains healthy omega 3s, vitamin A, and vitamin E. Grass fed beef also contains fewer additives like hormones and antibiotics, which are found in free-range chicken and other animal protein.
Vitamin B12 is Beneficial to Kids on the Autism Spectrum
Eating animal protein is also beneficial for kids with autism because it is an excellent source of vitamin B12. Vitamin B12 plays an important role in the nervous system and has been found to be beneficial to kids on the autism spectrum.
Add Zinc to the Diet
Lastly, due to potentially limited diets, many children on the spectrum have low levels of zinc. Research also has found a relationship between autism and low zinc levels in infants. Zinc is a nutrient that affects taste. Improving low zinc levels can be a cure for picky eating. It is recommended to incorporate zinc-containing food such as shellfish, beef, cereal, beans, peas, yogurt, cheese, cashews, pork, chickpeas, lentils, and almonds daily!